Continuous training
09.06.2022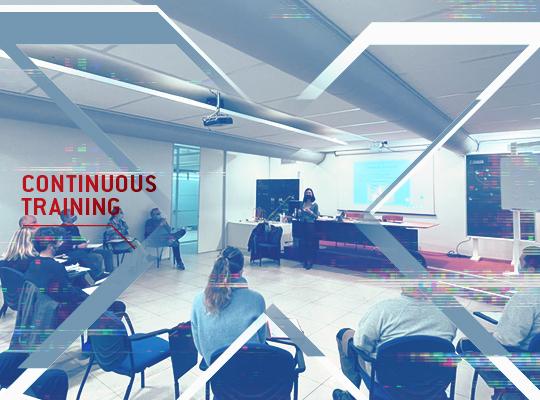 Formazione periodica
—
Here in Auxel we believe in the importance of continuous training, which allows the people that work with us to grow through new stimuli and interesting ideas.
For this reason, training courses involving all employees are periodically organized. The covered topics are both those more closely related to automation and electrical projecting engineering, such as the use of EPLAN software, and those linked to the smooth running of the company structure, such as customer approaching courses and lectures on leadership and management, also.
Noi di Auxel crediamo nell'importanza di una formazione continua, che permetta alle persone che lavorano con noi di crescere grazie a nuovi stimoli e a spunti interessanti.
Per questo motivo corsi di formazione che coinvolgono tutti i dipendenti vengono organizzati periodicamente. I temi affrontati sono sia quelli più strettamente correlati all'automazione e alla progettazione elettrica, come ad esempio l'utilizzo del software EPLAN, sia legati al buon funzionamento della struttura aziendale, come i corsi di approccio con la clientela e le conferenze sulla leadership e gestione manageriale.