Renewal ISO 45001:2018 certification
16.03.2023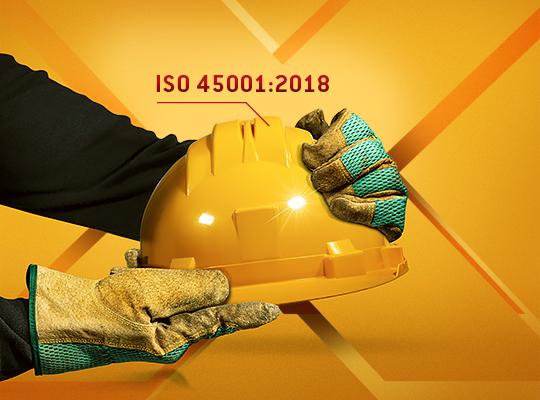 Rinnovo certificazione ISO 45001:2018
—
We recently successfully passed the inspection for the renewal of the ISO 45001:2018 certification.
This is the 'Occupational Health and Safety Management Systems - Requirements with guidance for use' regulation, which was the first internationally one to define minimum standards of good practice to protect workers.
We consider it essential to fall within the parameters of this management system, as it allows us to operate in a safe environment where there are reduced work-related risks and there is a focus on the health and well-being of employees.
Di recente abbiamo brillantemente superato l'ispezione per il rinnovo della certificazione ISO 45001:2018.
Si tratta della norma "Sistemi di gestione per la salute e sicurezza sul lavoro – Requisiti e guida per l'uso", che per prima a livello internazionale ha definito gli standard minimi di buona pratica per proteggere i lavoratori.
Riteniamo fondamentale rientrare nei parametri di questo sistema di gestione, poiché ci permettono di operare in un ambiente sicuro in cui vengono ridotti i rischi correlati all'ambito lavorativo, ponendo attenzione alla salute e al benessere dei dipendenti.