Revamping
03.11.2022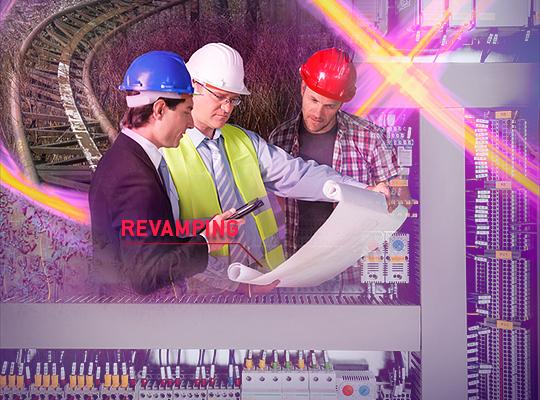 In its 40 years of experience, Auxel has specialized not only in the production of electrical and automation panels for new rides, but also in the revamping of machines already operating.
This process begins with the evaluation of the ride's condition and the drafting of a risk analysis, and then proceeds with the design of state-of-the-art solutions in order to modernize and adapt to the latest quality standards required by safety regulations. 
This procedure ends with the on-site commissioning of the new supplied equipment.
Nei suoi 40 anni di esperienza Auxel si è specializzata non solo nella la produzione di quadri elettrici e automazione per giostre nuove, ma anche nell'attività di revamping di macchine già in funzione.
Si tratta di un procedimento che comincia con la valutazione dello stato della giostra e la stesura dell'analisi dei rischi, per poi procedere con la progettazione di soluzioni di avanguardia che permettano l'ammodernamento e l'adeguamento agli ultimi standard qualitativi richiesti dalle norme di sicurezza.  
Il tutto si conclude con la messa in funzione in sito delle nuove apparecchiature fornite.