Revamping
11.05.2023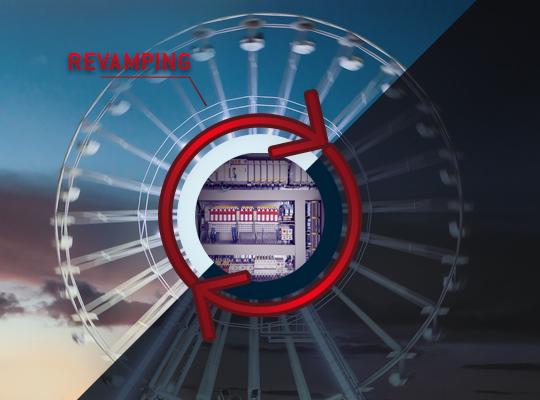 Auxel is specialized not only in the production of electrical and automation panels for new rides, but also in the revamping of machines already operating for many years and they need to be upgraded due to components obsolesce and to comply with latest international standards connected to operation safety.
We are currently working with some of the major amusement parks located in Italy, Spain, Australia and Canada in order to revamp existing rides such as roller coasters, swinging galleons, carousels, and more.
Auxel è specializzata non solo nella produzione di quadri elettrici e di automazione per giostre nuove, ma anche nel revamping di macchine già funzionanti che necessitano di essere aggiornate per sostituire i componenti obsoleti e per adeguarsi ai più recenti standard internazionali di sicurezza.
Attualmente stiamo lavorando con alcuni dei principali parchi di divertimento situati in Italia, Spagna, Australia e Canada per rinnovare giostre esistenti come montagne russe, galeoni, giostre cavalli e molte altre ancora.